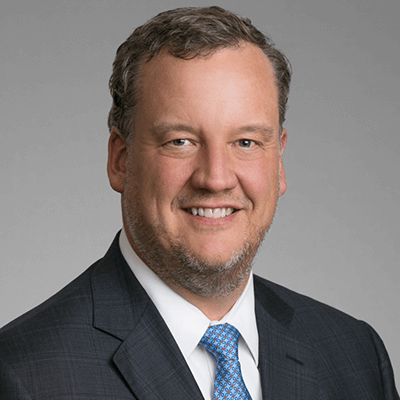 Partner, Hughes Arrell Kinchen LLP
Mark works with in-house counsel and human resource professionals of several Fortune 50 companies, and many smaller organizations, providing advice and counsel on their day to day employment related issues. His clients include both publicly and privately held companies, non-profits, and state municipalities.
Mark is Board Certified in Labor and Employment Law by the Texas Board of Legal Specialization and has extensive experience in handling and responding to a wide range of local, state and federal employment issues that impact the management and business operations in a wide range of industries. Mark's experience includes appearances before state and federal agencies and regulatory boards, litigation in both state and federal courts, defense of class actions and collective actions, and appearances before courts of appeal. While Mark regularly handles matters in litigation, he has a high regard for handling every issue with the best interest of the organization in mind and works with his clients to avoid such disputes.
Whether it be an investigation by OSHA or the Wage & Hour division of the U.S. Department of Labor; an EEOC or state agency charge claiming a violation of local, state or federal employment or labor laws; creation of company HR policies; the development or negotiation of employment agreements and/or contracts; enforcement or defending non-compete agreements or other agreements designed to protect company assets; or the need for direction on a hiring, termination or business operational issue, Mark has extensive experience in handling these and many other related employment and labor issues.
Professional Background
Hughes Arrell Kinchen LLP, Partner, 2015-Present.
Munsch Hardt Kopf & Harr, PC, Shareholder
Epstein Becker Green, PC, Associate & Member of the Firm
Bell Nunnally & Martin, LLP – Associate Attorney
Education
Thomas M. Cooley Law School, J.D., 1995
Southern Methodist University, B.A., 1991
RECENT REPRESENTATIVE ENGAGEMENTS
Litigation
Represented international telecommunications company in defending collective action claims brought by classes of current and former employees.
Represented oil and gas supply company in the defense of a collective action by group of former employees for alleged misclassification of employment.
Regularly defend organizations in a wide range of industries – including, among others: health care providers and hospitals, insurance providers, manufacturers, restaurants, financial organizations, oil and gas suppliers, and other service organizations - against claims of discrimination, retaliation, harassment and other alleged violations of local, state and federal employment laws.
Defended a number of companies in a wide range of industries in claims brought and prosecuted by the Equal Employment Opportunity Commission.
Enforced and defended clients in claims involving non-competition, executive compensation, and other employment agreements.
Represented major international defense contractor in a number employment related claims including a class action brought by former employees and labor relations matters.
Represented health care insurance provider in a variety of employment related claims.
Represented major international manufacturing conglomerate in the prosecution of claims against several former employees alleging a theft of trade secrets and violation of employment agreements.
Represented national drug manufacturers in claims alleging violation of federal employment laws.
Defended national restaurant chain in a multi-party claim for sexual harassment and discrimination.
Represented a number of organizations in the finance industry against claims for violation of state and federal employment laws.
Represented municipalities in claims brought under state civil service laws.
Represented a number of clients in claims brought under the Employee Retirement Income Security Act (ERISA).
Administrative Agency Representation
Defended several organizations involved in the manufacturing, oil and gas, and several other industries, in investigations conducted, and charges brought by the Occupational Safety and Health Administration (OSHA).
Regularly represent organizations in investigations conducted by U.S. Department of Labor, Wage and Hour Division.
Regularly represent companies in actions pending before the U.S. Equal Employment Opportunity Commission (EEOC) and other local and state employment agencies.
Regularly assist in defending corporate clients in matters raised with the Texas Workforce Commission and several other state employment agencies.
Regularly represent corporate clients in actions before the American Arbitration Association (AAA).
Employment Counsel Engagements
Serve as counsel on employment related matters to general counsel of rapidly growing health care organization.
Serve as employment counsel to senior level executives and in-house counsel in a number of organizations that are involved in a wide range of industries.
Serve as counsel to a number of human resource departments regarding their day to day, employment related issues including those involving the Family Medical Leave Act (FMLA), the Americans with Disabilities Act (ADA), claims for unemployment benefits, wage claims, and issues surrounding the hiring and termination of employees.
Regularly assist clients in labor relations matters including those involving the National Labor Relations Act (NLRA).
Regularly provide counsel on the development of employment related protocols and practices for employers of varying sizes and in a wide range of industries.
Regularly assist in the development of employment agreements including non-competition agreements, confidentiality agreements and agreements for the protection of company trade-secrets.
Regularly conduct and assist in providing in-house training for employers on a range of employment matters.